Snooker table moving requires more specialist skills and equipment than moving a regular Pool Table. Snooker tables are generally larger, by as much as a meter in length and are generally constructed more solidly than a regular pool table. This is a challenge to movers who are only practiced with ordinary pool tables, and the best reason to work with an experienced snooker table technician like Perth Piano and Pool Table Movers.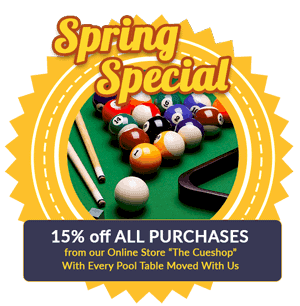 How is Snooker Table Moving Different?
Safely moving a Snooker table requires the table to be completely dismantled. Cushions, rails, and pockets are removed first, then the hundreds of staples that fasten the cloth must be carefully removed by hand, revealing the base. The base consists of 3 to 5 large slate pieces, each of which must be removed individually and carefully packaged for the move. Finally the timber frame can be dismantled, and the legs removed.
We love Pool, Billiards, and Snooker as much as you do. While your Snooker table is on the move, it's the perfect time to take care of any maintenance issues of repairs. As part of our service, while your table cloth is removed we happily fill any chips or scratches in the slate base to ensure a super-smooth playing surface for your table. We can also install adjustable feet for easy levelling, repair woodwork, or replace old or worn cloth. We also have accessories for all your gaming needs at The Cue Shop.
It's our goal to rebuild your Snooker table to perfection! The legs and frame are built first, and then digitally levelled before we add the slate base back into position. Once our frame and slates are perfect and level, we replace the cloth by stretching it back across the base and flawlessly stapling it back into place. Cushions, pockets and rails are then replaced. Where new cloth is used, we even replace the lines and markings you'll need for snooker play.
Most Pool Tables are made to be moved, which makes it a relatively simple process. Snooker tables, by comparison, are complex to break down, heavy to move, and require a technician to carefully rebuild. Altogether, a snooker table can weigh up to 1 tonne and can take 2 hours to load up for transport. We plan for 5-7 hours for the average snooker table moving process, so be sure to book early so we can give you the time needed to ensure a perfect job!
Have Questions?
0400-401-603
Have Questions? Need a Quote? We're here to help you get the job done!
Our Team At Work
We have over 50 years of Snooker Table Moving experience!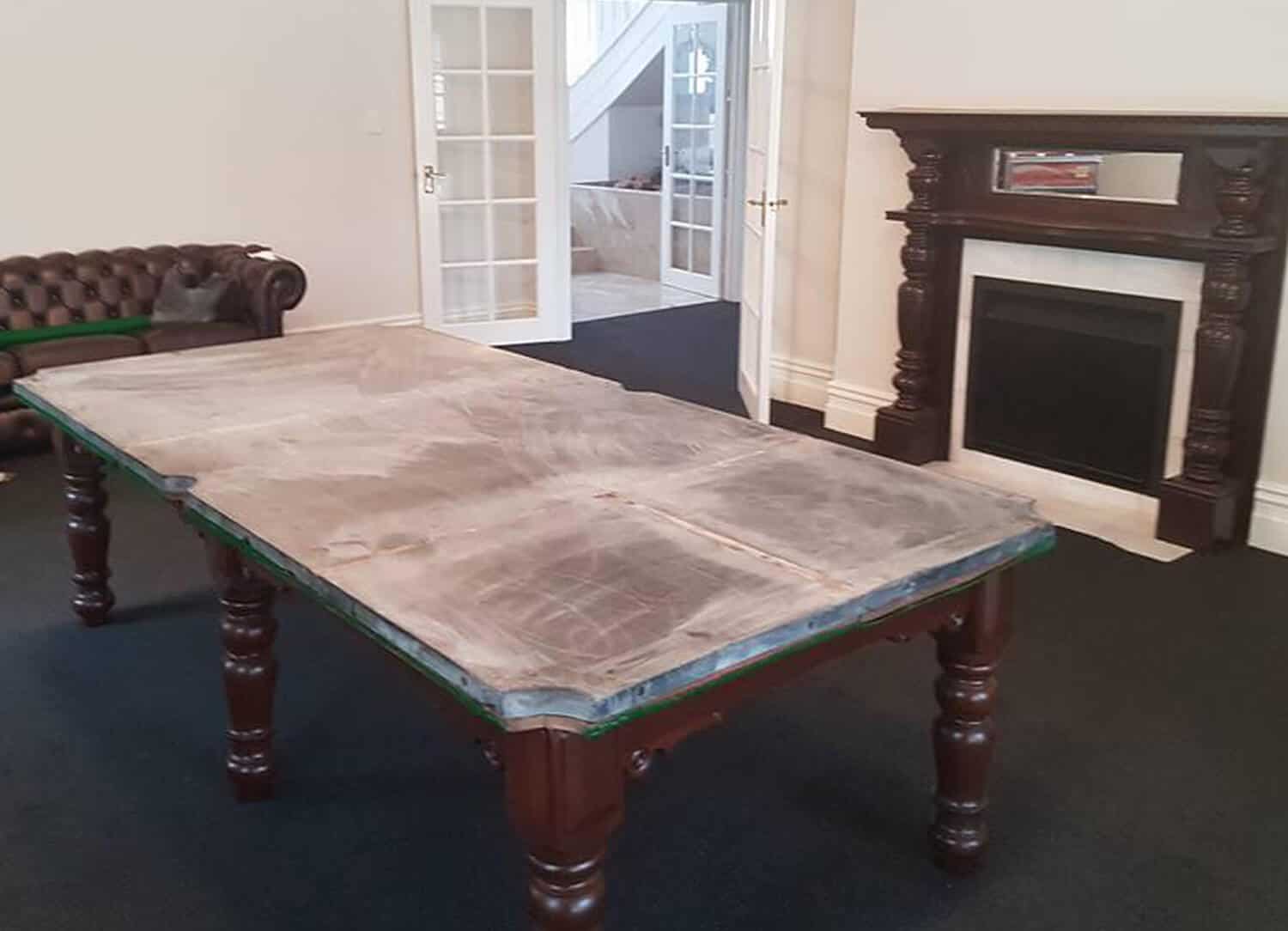 Snooker Table Slate Chip Repair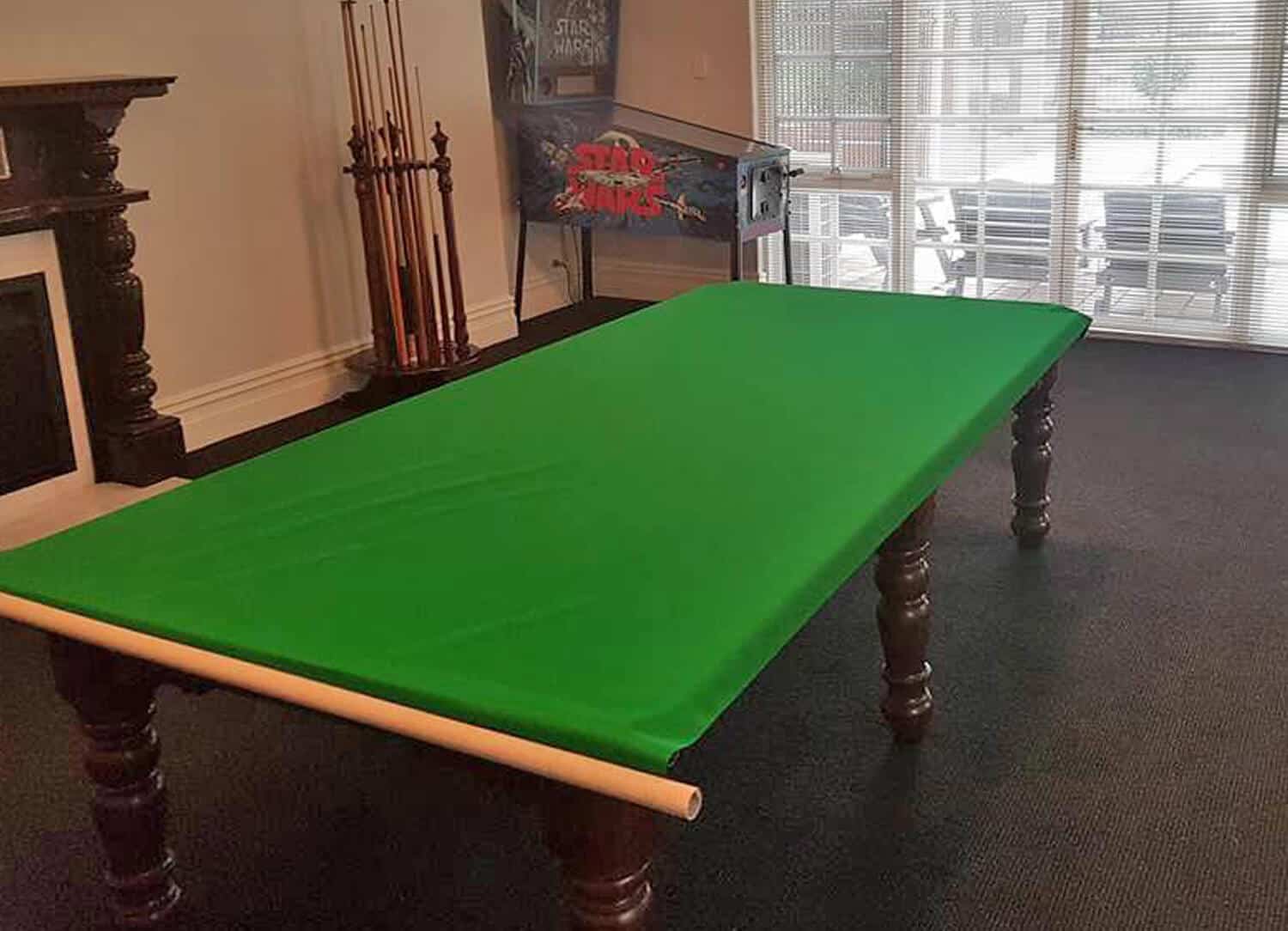 Snooker Table Refelting Process