Pool Table Refelting provides bright rich colour, and fresh new cloth. No chalk marks. No chips. Just perfect smooth felt waiting to be played on. Don't let your pool table suffer with a sad and worn-out surface. When you choose us to refelt your pool table surface, you are choosing our years of experience to bring it back to life. A fresh refelt in your choice of a wide variety of colours, and you will fall in love with your table all over again.
Running your hand across the soft new felt on a recently refelted pool table is a great feeling. Renew your love for the game by switching out a worn out pool table colour for something new and vibrant. Red, purple, burgundy, pitch black… what colour do you want to play on? Give us a call to learn about your full range of colour choices.
Moving can be the perfect time for Pool Table refelting! Our team can pick up your 
Billiard
, 
Snooker
, or 
Pool Table
 ahead of moving day and finish any refelting or 
table repairs
 while you're in transit. By the time you are settled in your new property, your refelted pool table will be complete! We'll deliver, reassemble, and digitally level your better-than-new table right to your home. Get ready to love your table all over again!
Pool Table Refelting requires the complete removal of the old cloth, exposing the slate surface underneath. This is an ideal time to repair any chips, nicks, or dents in the slate surface that can interfere with play. Our experienced pool table restorer will fill the cracks with putty, ensuring a perfect playing surface for you. We will begin to refelt the surface only when your slate is perfect.
We love all things pool, snooker, and billiards! Our customers were asking for new pool room equipment recommendations so often that we opened The Cue Shop, where we sell all our favourite accessories. Get a new set of cue sticks, a fancy rack, or a new set of billiard balls to go with your newly refelted or repaired table. Visit The Cue Shop for the best accessories for your game!
Have Questions?
0400-401-603
Have Questions? Need a Quote? We're here to help you get the job done!
Our Team At Work
We have over 50 years of Pool Table Refelting experience!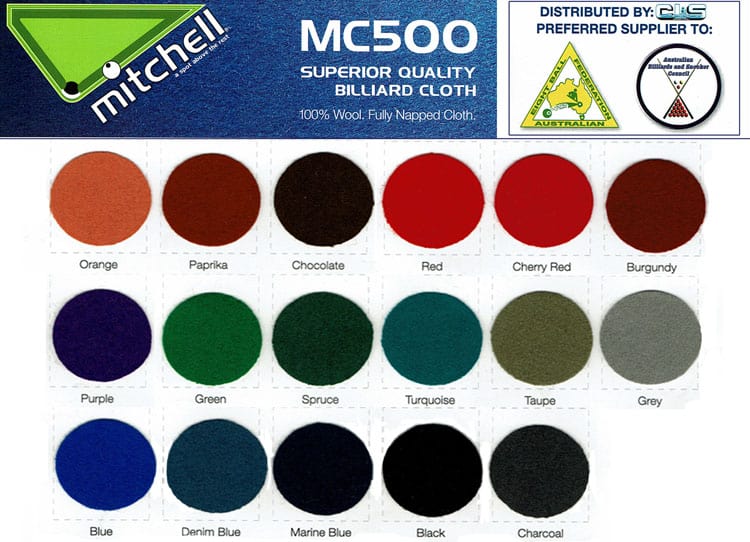 Our Pool Table cloth in a variety of colours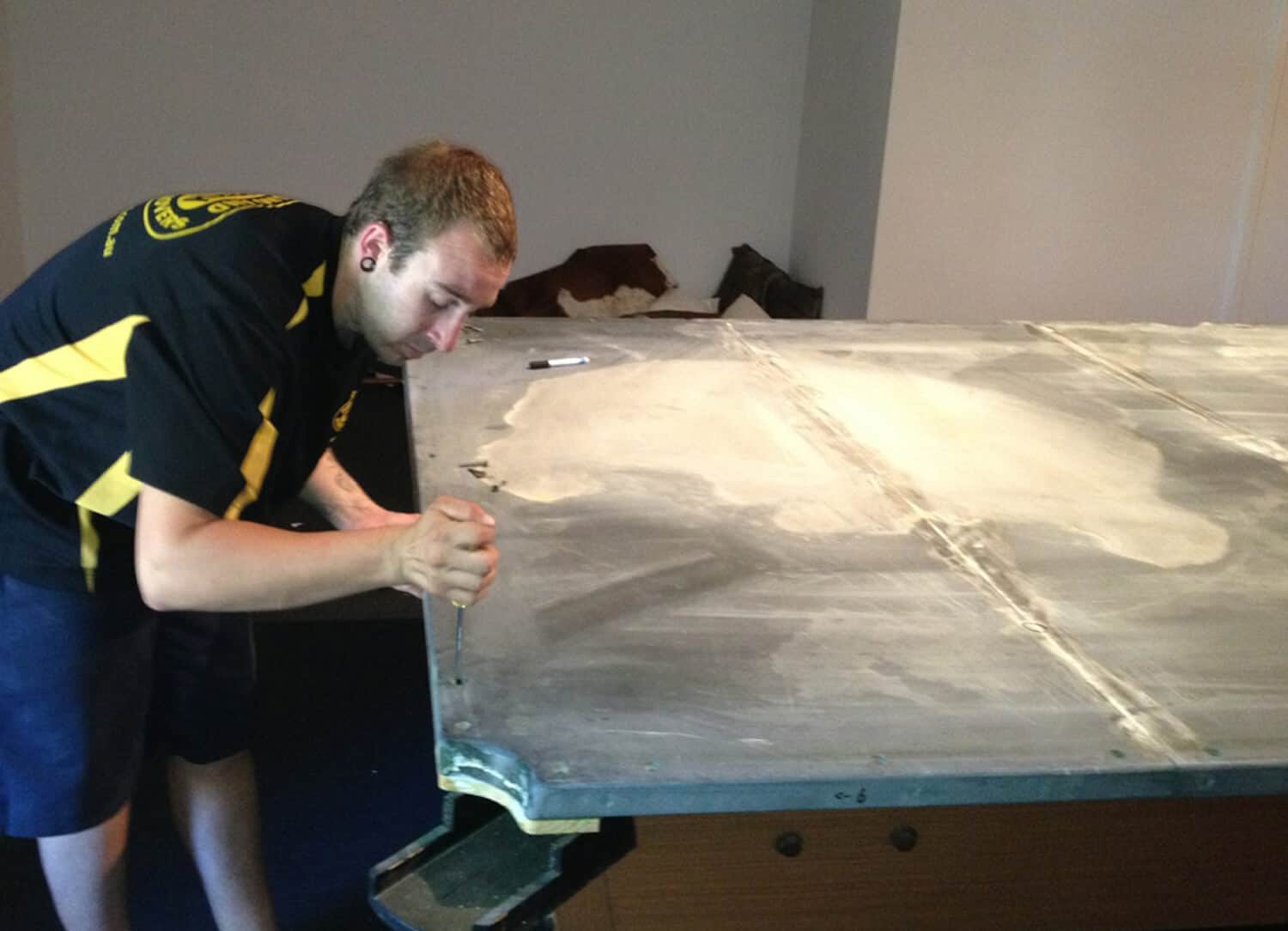 Repairing chips in the Pool Table slate